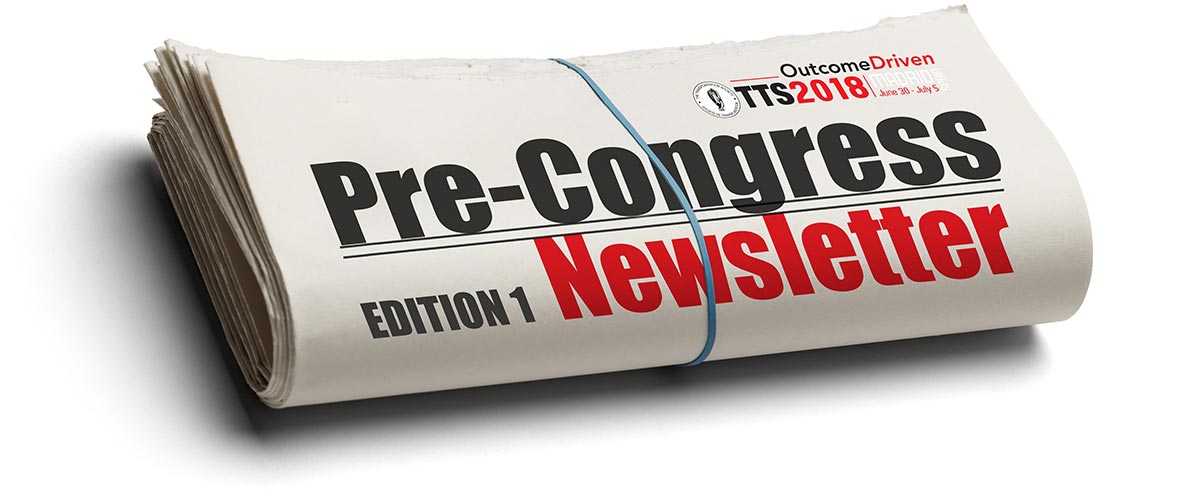 On behalf of the TTS council we look forward to welcoming you to Madrid in just about a month's time. As there is so much to discover and enjoy at the Congress and in Madrid, TTS will offer you three pre-congress newsletters over the next few weeks. If you take 5 minutes to read each one, you will be sure to enjoy TTS 2018 and Madrid to its fullest potential. See you soon!


Make the most of your trip by adding the Postgraduate Courses, Pre-Congress Workshops, Lunch & Learns and the Congress Networking event to your registration file.
We are doing the leg work for you. Simply email us with the items you wish to add and our registration coordinator Eugenia Kena Siu will add the tickets to your file.

2 days – 14.5 hours of training – taught by 47 internationally renowned experts
The Postgraduate Courses will provide a wonderful forum for delegates to explore the innovations in transplantation biology and medicine. The Program also provides valuable interaction by enabling participants to meet and interact with leading scientists, physicians and surgeons in the field of transplantation.
---
Pre-Congress Workshops – Zooming in on specific topics
Various sections and initiatives of TTS are hosting pre-congress workshops on June 30 and July 1 on specific topics.
PRE-CONGRESS WORKSHOPS • SATURDAY | JUNE 30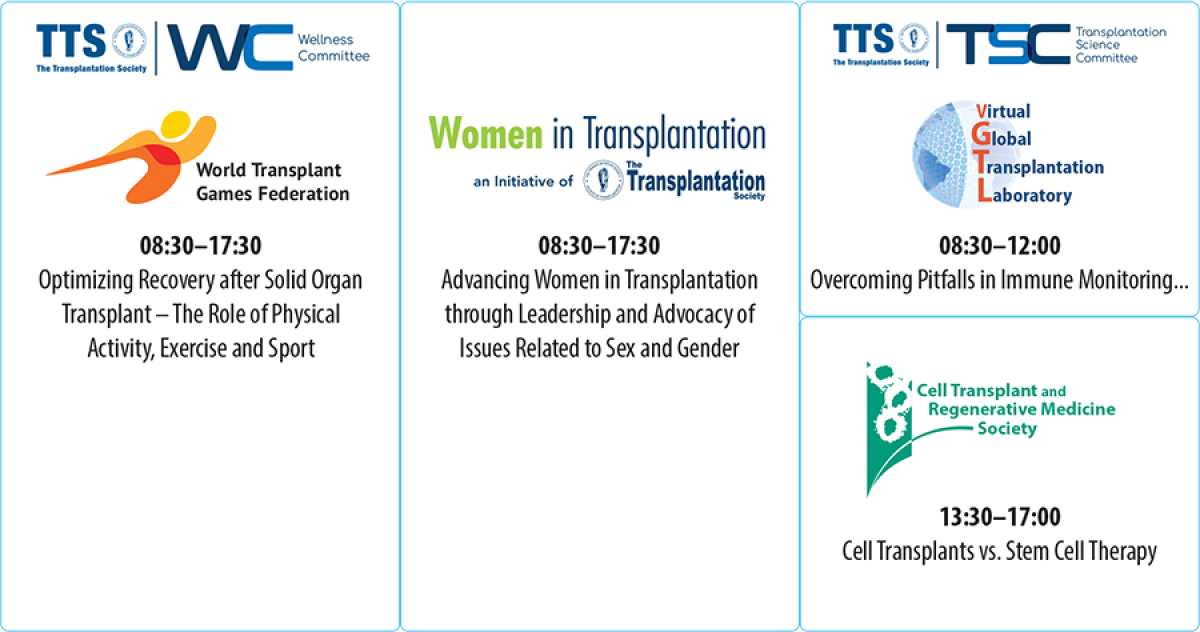 PRE-CONGRESS WORKSHOPS • SUNDAY | JULY 1

---

If you are interested in rubbing shoulders with key opinion leaders and enjoy a lively group discussion on a specific topic, then the Lunch & Learn sessions are for you.
You want to add a second one? Go ahead! But hurry, some tables are already sold out.
Here are some recommendations for you.